IN THE NEWS: GRANDMOTHER IESHA SEKOU HELPS PAINT BLM ON THE STREETS OF NYC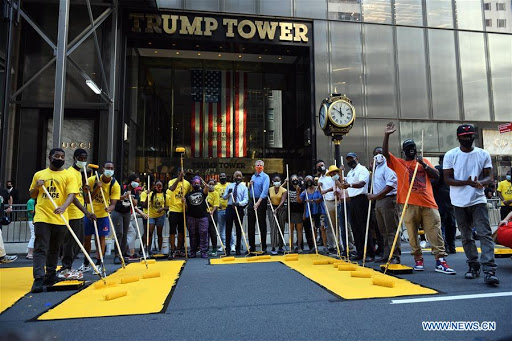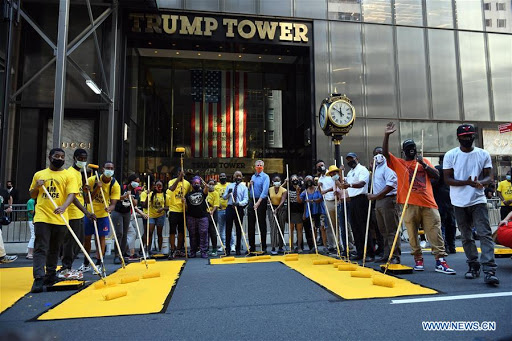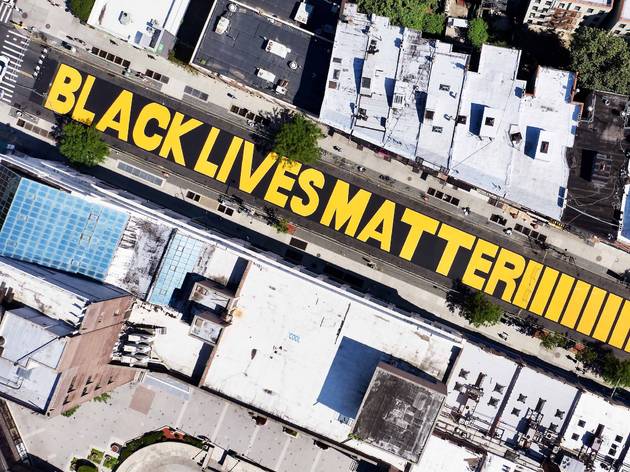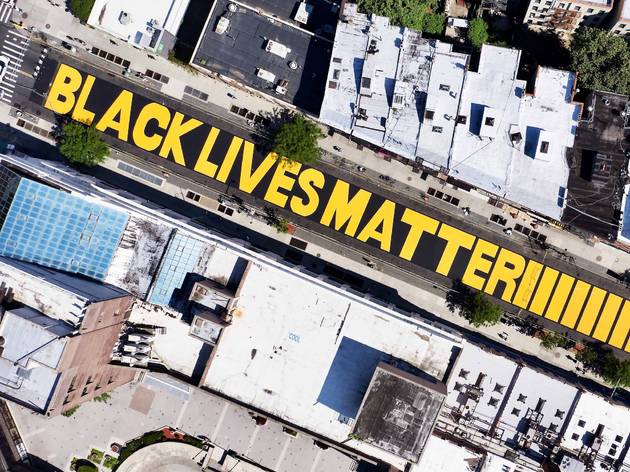 Iesha Sekou is the founder and CEO of Street Corner Resources in Harlem, a nonprofit organization that aims to decrease gun violence in the neighborhood.
Iesha coordinated a group of young people from her organization to help paint Black Lives Matter in five different locations in NYC, including in front of the Trump Tower. Each kid wore a yellow T-shirt with the words "I Am Peace" on the front and "Black Lives Matter" on the back. The 60-something-year-old grandmother states, "We're just encouraging peace all across, not just the city, not just the country, but across the world." The veteran of the civil rights movement continues, "We are all moving together to create peace and hopefully a better world."
Iesha's good with painting and naming streets, "We don't want to have to name a street, but I'm glad that we are." But she added, "We also want to make sure that police are not allowed to act the way we've been seeing." "We're looking very much forward to holding the police accountable for their behavior," she said.
As she stood alongside the mayor during his mural announcement, Iesha maintained that she would be "remiss if I stood here and didn't talk about those mothers and grandmothers like myself. I have a 23-year-old grandson, and the fear I have with him engaging the police — I'm nervous until he gets back in the house."