TESTIMONY: MYLES LONG
By Myles Long
"The Life in All Living Things"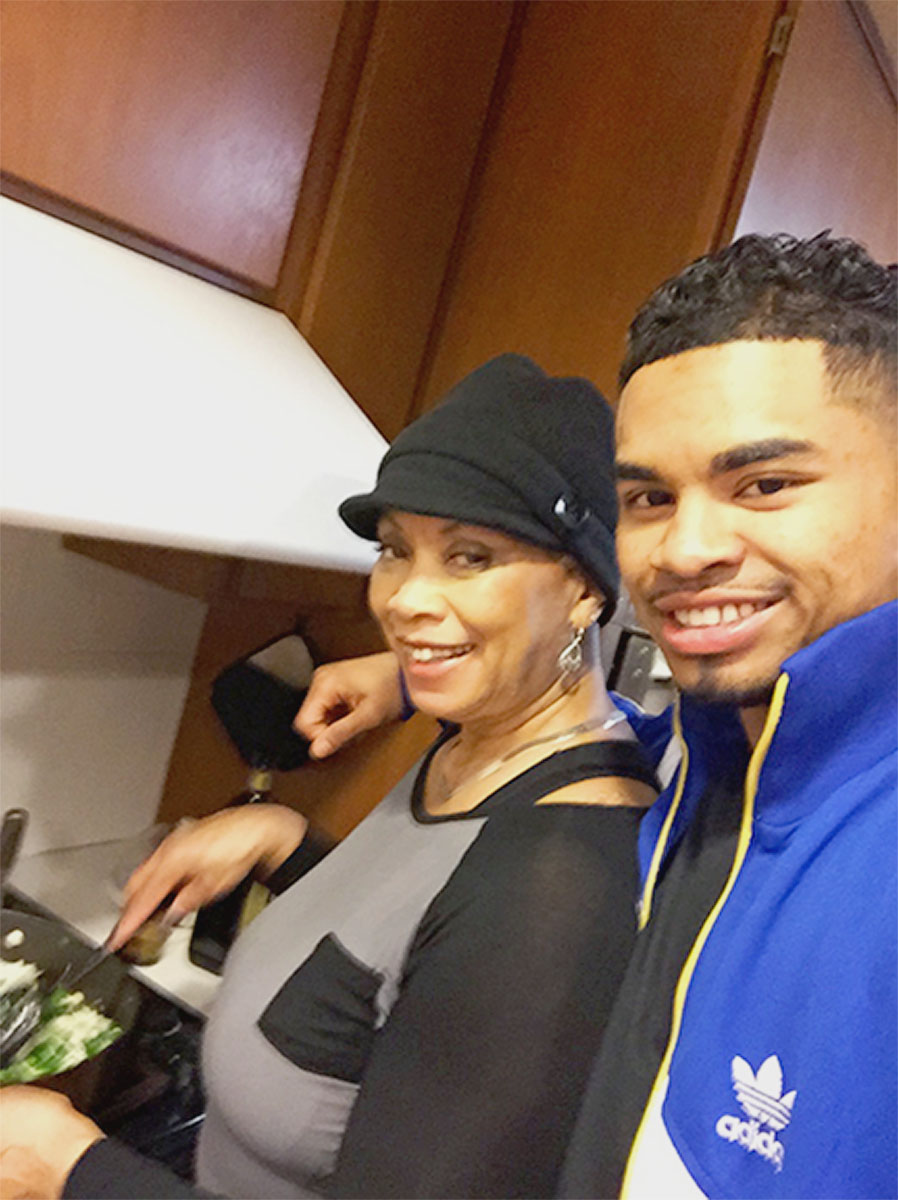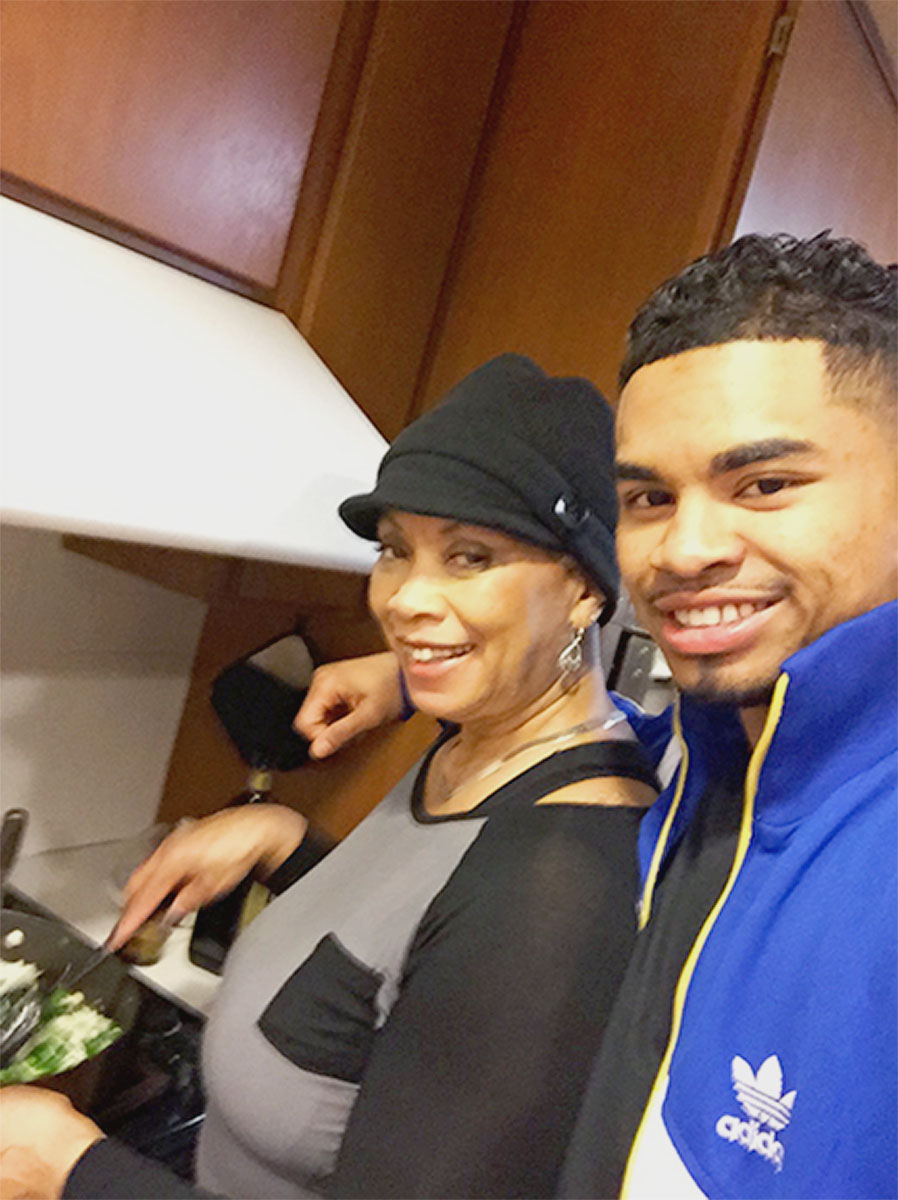 My parents were teenagers when I was born. So, my parents and I lived with my grandparents in their home in Seattle, Washington for most of my childhood. My grandmother's name is Joyce Long (January 1, 1947-), but we call her "Gram". Gram has 3 children and I am her first grandchild. Although my grandmother is a Seattle native, her parents migrated from Mississippi in the early 1900s.  For many years my grandmother worked for Xerox. By the time I was 6 years old, she had retired from Xerox. She spent most of her time with my retired grandfather Roy Long Sr. She also spent time keeping up the house, gardening in her yard, and volunteering at Mt. Zion Baptist church in the Central District. Gram has been there for me my whole life—there is not a time in my life that she hasn't been. So many of my childhood memories are of spending time with Gram. It seemed as if whenever it came to anything Gram would be right in the mix trying to figure out the next way she could help even if things were already taken care of! It was just her way of showing love.
Some of the fondest moments I have had with Gram are of spending time outside in her yard. One day, Gram surprised me by buying me a basketball hoop so that I could be outside playing in the yard while she did her planting and gardening. When I played basketball in the yard, every once in a while, the ball would bounce off the rim and plunge into her plants. She never liked that at all! I didn't understand it at the time, but as time passed I started to see the beauty in plants. She would always tell me, "Boy you better not be letting that ball hit my plants! These plants have life!" And I would always reply, "Okay Gram" or "Sorry Gram". I would try my hardest not to mess up the plants because I knew Gram would be out inspecting them and would notice if anything was wrong. I realize that through something as simple as plants, she was teaching me to value life and have an appreciation for things.  The memories I have of being in the yard with my grandmother show me the simple ways one can harness energy and use real life to teach valuable lessons.
One of my funniest moments with Gram happened at Kings Dominion amusement park on the East Coast. Gram and I had flown to Washington D.C. to visit my aunt one summer when I was in middle school. This was my first time ever flying with just Gram and me, so it was already a big thrill for me. Me, Gram, my aunt, and my cousin visited the amusement park during our stay. When I noticed a rollercoaster with nothing but big drops and fast turns I begged Gram to ride that rollercoaster with me.  I knew that she couldn't see what I saw—that there were so many tall trees around you couldn't see the big drops unless you knew where to look! I told her, "This is the smallest one. Little kids even do this one!" For some reason, she agreed to go! I was completely shocked because Gram had never done anything like this. She had taken me to amusement parks, pools, you name it, but never had anyone gotten her to get on a rollercoaster. As we hit the corner and the rollercoaster started going higher and higher Gram started yelling, "Oh my goodness what do you have me on?" At this point, I was laughing so hard!  As we started speeding down the free fall all I could hear was Gram yelling at the top of her lungs. I was sitting right next to her laughing the hardest I have ever laughed in my life. It was absolutely priceless because, at that very moment, I knew that was never going to happen again in life.
When the ride was over, Gram busted out laughing because she couldn't believe she had done what she just did! We went to the Kiosk where they had taken a picture of us going down the drop. The picture captured all of our emotions! It had Gram screaming with her eyes closed and me with my eyes wide open laughing hysterically! We talk about that rollercoaster ride to this day and that memory still puts a smile on both of our faces. Gram has said that she wouldn't ever do a rollercoaster ride again, which makes the memory one that I cherish even more. Gram has always been one of my strongest supporters and has been a part of some of my best memories.  She is now widowed and lives in Seattle, Washington.