TESTIMONY: KARLEE DARRELL RUFFIN
By Karlee Darrell Ruffin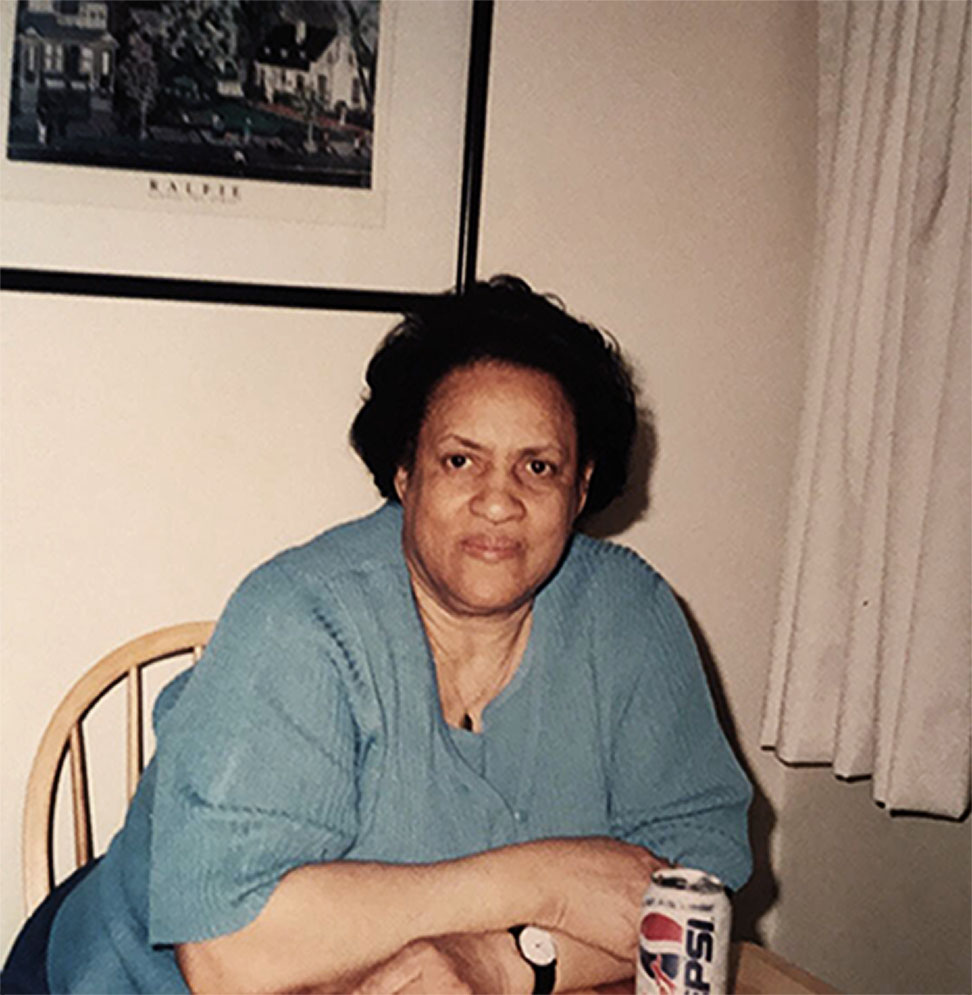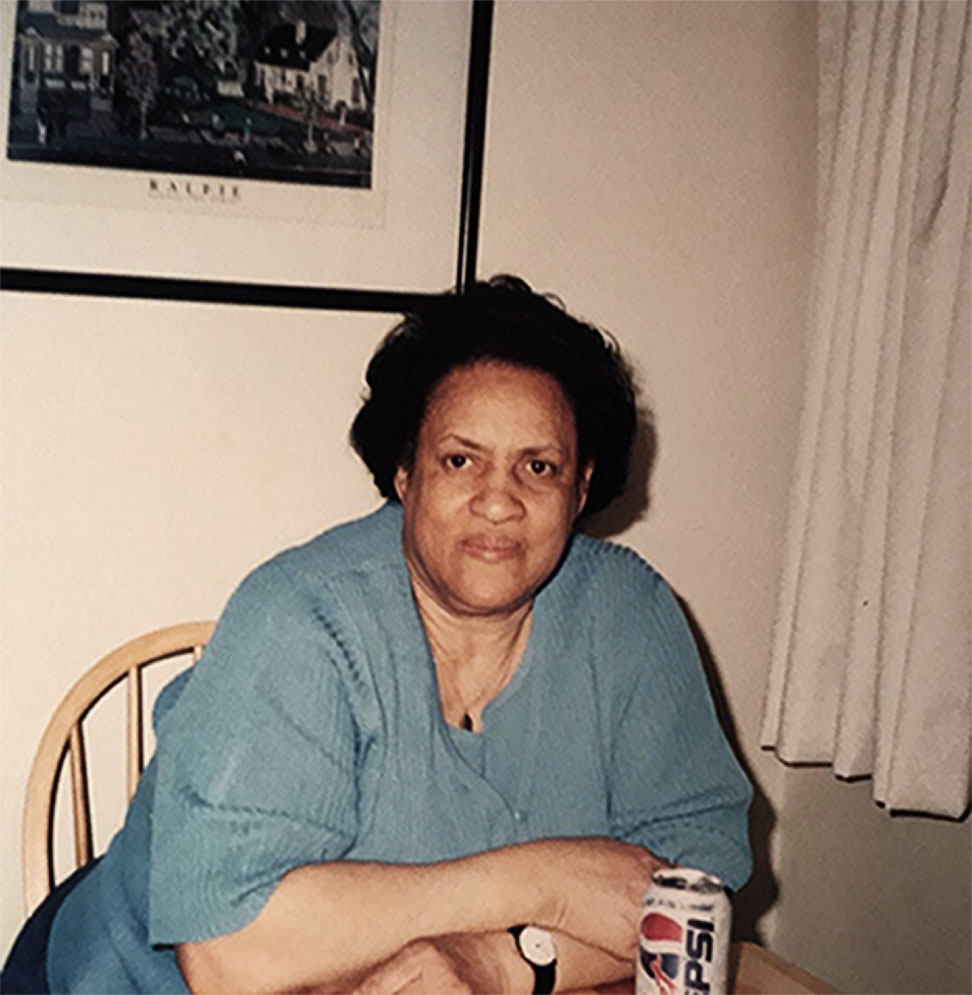 My grandmother, Ruth Ruffin (September 3, 1938-), is the daughter of Mable Toney and Wingfield Ruffin. Her grandchildren call her 'Grandma Ruth' or 'Gee Gee' and she lives in Tacoma, Washington. She was born in Amelia County, Virginia. She raised four children. Franchot Toney Ramon Ruffin, Armand Gaylen Ruffin, and Ebony Ruffin, the niece that she raised as her own are living and her son Karl Darrell Ruffin is deceased. Gee Gee shared with me that the most important role in her life right now is being a grandmother to her five grandchildren—Franchot Ramon Toney Mayo, Brittney Nichole Ruffin, Reshia Williams, Armond Gaylen Ruffin Jr., and Karlee Darrell Ruffin.
Before interviewing her for Real Black Grandmothers, I did not know a lot about my grandmother's upbringing. I was surprised to learn that she was actually raised in the suburbs/country. She had a good life. She was raised by her grandmother away from her parents and siblings because her father had moved their family back to Virginia after he and her mother separated. As the youngest child, she was always being looked after by her father's family. So, her grandmother took her. Her mother's family was from Pennsylvania.
She met my grandfather through a friend.  He was in the church gospel choir. Although she didn't share why, she said that meeting him was a mistake and that he chose to not be a part of my father's life, which left my father not really knowing his father and my grandmother to raise her children on her own. I aspire to be like my grandmother because she taught me what it means to be resilient and independent because she had to do for herself and her children with no one and no man.  She never gave up and put her children's needs above her own, which taught me to be selfless and to always think of others. She has shown me how to go out and get it for myself without letting anyone or anything get in my way no matter what challenges I may face along the way.
When using her senses to describe being a grandmother she shared that the first thing that comes to mind with respect to sight is sunshine. "When you see your grandchildren and children there is a different kind of love that you have for your grandchildren, you get to spoil your grandkids." She wants her grandchildren to have the opportunities that she and her children didn't or couldn't have. She wants us to be independent and happy, only wanting the best in life for us.  The smell she most associates with her grandchildren is "something sweet, anything sweet, chocolate."  We both laughed when she told me this. She later explained that this is because in her head we can't really do any wrong, she is always on our side and we bring out her soft side, which is connected to why cotton is the touch or feel she associates with her grandchildren. "Anything soft, lovable, squeezable," Gee Gee shared.
Gee Gee described her fondest memory of being a grandmother. "Just seeing them [grandchildren] happy at family events or holidays such as birthdays or Christmas. It's a time where our family gets together and truly enjoys each other's company, where everyone takes a moment away from work, school and other priorities to spend quality time with one another talking, laughing and creating memories."
Gee Gee shared, "there is always a challenge that comes with being a grandmother because you want to see your grandchildren do well and achieve so you always try to do anything that encourages them to do just that." She doesn't have to worry about that—she taught me how to be boundless in a white world from one woman of color to another. She's beautiful inside and out. I love her with all my heart and for that, I dedicate this to her and her legacy.