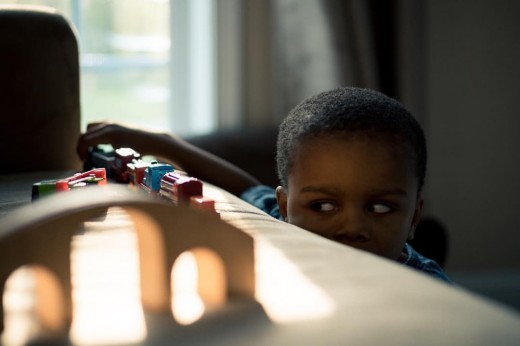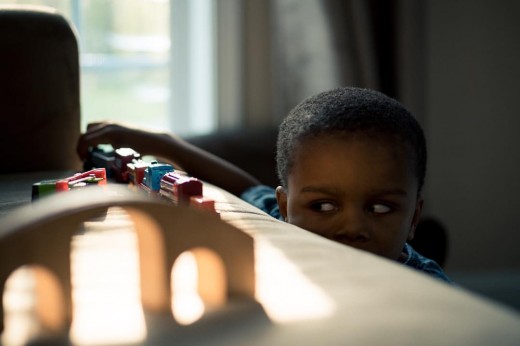 Having spent six months with my grandchildren I was ready to head home, I thought, to my freedom and solitude. After six days away from them, I was ready to return to my grandmother's responsibilities and the crazy sounds of battery-operated toys.
Since such a quick revisit is not feasible, the next best thing is to relive some of the special moments we shared.
Grandparents have many opportunities to capture memorable moments if we pay attention and take time to savor—with all our senses— the joy of interaction with our grandchildren.
Chances are that every grandmother has memories to share under each of the following six subheadings. If not, the challenge is to capture some as soon as possible. The little ones grow up really fast.
1. Déjà vu
A newborn grandson who was the spitting image of my newborn son, his father, was a beauty to behold. Déjà vu was the easiest way to express the love and warmth kindling inside me, at the sight of the familiar image. Déjà vu is still the easiest way to express my blended emotion of pride, excitement and fear as I watch the four year-old attempt similar feats that his father performed.
The beaten path is never attractive enough when we walk. One day, the adjacent slope seemed more adventurous, and it pleased him to look down on me, instead of look up to me as he walked. Watching him spread his arms out as if to fly, my heart took off on the same roller-coaster that it rode when his father was a four-year old. In response to my call for this little boy to come down, he kept his arms spread open and walked steadily backward down the hill.
Has any other grandmother been there where she wants to applaud, but not encourage a repeat? Déjà vu for me too!
2. Girl Pride
My grandson will always be special, being the one who first made me become a grandmother; but not more special than my granddaughter who has given me the chance to dress up another little girl in frills and sashes, and fix her hair with braids and bows. Part of the pleasure comes with watching this little girl respond to the fashion routines which accentuate her femininity—and mine. She is learning the value of attractiveness.
Her favorite movie is Moana in which the leading character (named Moana) inspires little girls with her spirit of adventure and determination. She pays attention to the songs and the characters, including a grandmother, but Moana's gorgeous hair has not escaped her notice. She sees similar beauty in her own.
What an opportunity it was to share her favorite movie and help her understand that Moana's passion and persistence are as beautiful as her hair!
3. Love Lines
In my effort to make sure that they understood I would be gone for a long time, I pointed to my bags sitting in the middle of the room. "See, I've packed everything to take with me to my house."
"I know," the four-year-old moaned, "but don't stay too long." No lover's voice could have made those words pull any harder at my heartstrings.
If that were not enough, about two weeks after I left, he began our Skype session with, "Grandma, I'm ready for you to come back."
Love lines like these are God's reminders that as spouses, siblings, other relatives and friends move on, He reinforces the dwindling sources of love and acceptance with sweet, fresh love from the grandchildren.
4. Prayers
Prayers can be interesting when children first learn to pray. They thank God for family members mentioning every name they remember. Then they thank Him for all the dolls and trains, also naming each one. My grandchildren have what seems like a hundred names to call, so it helps to get comfortable in my prayer posture.
My most memorable prayer time with each of them, however, is the same memory of teaching him and her to pray grace before meals. Children sometimes remember what they are being taught even when the teacher forgets. So when I began to feed my granddaughter before we prayed, she promptly clasped her hands and put them on the tray on her high chair, and waited. With a smile that stretched deep from my lips to my heart, I recalled that two years earlier, her brother had given me the same cue.
5. Songs
Both my grandson and granddaughter have beautiful singing voices. My sympathy to other grandmothers who, for any reason, will not say the same about theirs!
My grandchildren can perform many of the songs from the Disney movies they watch, complete lyrics and actions to boot. They also sing Sunday School songs and I love to listen whatever they sing; but I also have my personal list of old church choruses which, in my opinion, should be on their list too. The three of us, sitting on my bed, had regular sing-a-long sessions.
Imagine the thrill I felt when I walked in on my two-year old granddaughter playing alone and singing one of my favorite songs. It is more than the fact that she sang it; it is that from her repertoire, she chose to sing a song I taught her. There's purpose to my life, after all.
6. Observation
Where are the parents when I'm capturing these precious moments with their children? They're off somewhere working on projects which they find easier to do when I'm around.
The children form their own opinions of what the adults do; and I still remember the night when my grandson declared his findings with knowledgeable authority.
"Daddy takes pictures."
"Mommy makes cakes".
"Grandma reads."
What a lovely poetic description of an almost perfect world!