Thank God, he arrived safely with all the extras we prayed for—good health, good spirits and good looks. He also demonstrates good motor skills and good brain power; he walks and he thinks—he thinks he can outrun me. What a joy he has been to the family!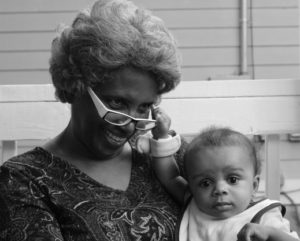 We expect that my grandchild has a future much larger than his past. Therefore, as we celebrate his first birthday, we appreciate who he is and has been; but our minds stare into the future, wanting to see what he will become.
Offering prayers and making wishes are the least we can do, since we have limited control of his future. These five long-term wishes are our expressions of prayer and hope for what will come true in his life. They come from hearts full of love.
Why not three (the usual number)? It is difficult to think of three wishes without thinking of fairies and fairy tales. Authenticity is hardly associated with three wishes.
Well, three in the Christian tradition depicts completeness starting way back with the Trinity (Father, Son and Holy Spirit). Good, but that's just another reason not to use that number, or the number seven which also symbolizes completeness to an even greater degree. There is no intention to suggest that these wishes are complete.
If symbolism is to be attached to the number of long-term wishes for a grandchild, five is the number of choice.
"The number five symbolizes God's grace, goodness and favor toward humans . . . and multiplied by itself . . . is 'grace upon grace.'"1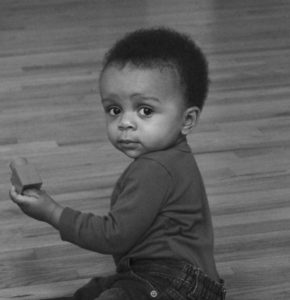 Wish #1: Happy Childhood
You have the primary ingredients for a happy childhood—a father and mother who consider you their pride and joy, in a home where love and respect are priority values.
We pray that this setting remains stable and functional, during your childhood and forever.
We wish that love at home will empower you with self-worth along with other virtues of integrity to prepare you for a productive life.
We wish for you, teachers who will be a positive influence on you during your formative years, who will cooperate with your parents to help you develop the skills and talents for which you are gifted.
We wish that you acquire an appetite for nutritious foods, and a healthy balance for media usage in the interest of a sound mind.
We wish for you, ample opportunity to laugh and play, to explore within bounds, to develop your individuality, to make childhood memories you will enjoy for a lifetime.
Wish #2: Safe Friendships
While you are a toddler, your parents will choose your playmates. Soon after, you will begin to choose your own friends at daycare, and then at school; and your friends will choose you. Our wish is that among them, you will lead more often than follow.
You deserve to enjoy your friends, and we wish that from an early age, those in your space will know right from wrong. May you treat each other kindly with words and actions.
Our wish is that all the children in your group of friends remain children for as long as you should, with your innocence and sensitivity intact. May you have similar values and help each other be safe, while you enjoy your childhood.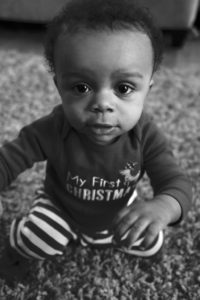 Wish #3: Wisdom beyond Years
Once upon Bible time, there was a little boy who demonstrated wisdom beyond his years. At age twelve, he was found sitting among teachers, "discussing deep questions . . . And all who heard him were amazed at his understanding and his answers."2
All through his childhood, the little boy's wisdom was affected by His connection with the Source of Wisdom who is also available to you. May you follow the example of Jesus, that little boy, and gain wisdom like He did.
Wisdom is the ability to apply the knowledge you learn from your parents and teachers in your everyday situations. Wisdom beyond your years is the ability to apply it more effectively than other boys in your age group.
Ask questions when you do not understand. Follow your God-given instincts in every choice you make, and you will demonstrate the kind of wisdom we wish for you.
Wish #4: Clear Purpose
We wish never to hear you wonder why you are here. You were born with a purpose, and your most genuine joy will come from discovering and following it. Our wish is that you find it early, and make the pursuit of it your long-term goal.
The same spirit of curiosity and adventure which you exhibit now will help you recognize what you are capable of doing well. Your purpose is connected with:
something you like to do whenever you get the opportunity to do it;
something you like to do even if there is no applause;
something you like to do which other people admire because it helps them in some way
No matter what other people think or wish, it is your responsibility to claim your purpose. We are committed to helping you and guiding you. For that reason, we will check your progress, at least on every birthday, and we wish to hear you state it clearly while you are still a child.
Wish #5: Grateful Heart
We wish that you will always recognize a reason to say, "Thank you." You first learn to say it for family and food; but the more aware you become of your surroundings, the more reasons you will find—the birds, the flowers, the trees, the sunshine and the rain. You learn to say "Thank You" to God, and may you never neglect to say it to people.
May gratitude be a way of life for you. A grateful heart will remind you that you are favored, that other people contribute to your well-being, that these people deserve your appreciation. The more gratitude you show, the more blessings you will receive.
On your first birthday, let our hugs and smiles convey to you the meaning of these long-term wishes. May they produce great joy in your life!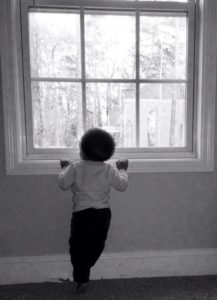 References
1. Barnabas Ministries; The Bible Study Site, The Biblical Meaning of Numbers(visited 3/25/2014)
2. Holy Bible, New Living Translation, Tyndale House Publishers, Illinois (1966) Luke 2: 41-52